Haw Creek
Haw Creek is a quiet and charming neighborhood located less than ten minutes from downtown in East Asheville. With its lush greenery, great local businesses, and convenience to necessities, it is no wonder that this area is so desirable.
The Haw Creek neighborhood is just located just a few minutes from Tunnel Road, which hosts an abundance of stores such as Target, Whole Foods, and the Asheville Mall, so if there is ever a need for a last-second grocery trip, you're not far from your necessities. It is also just a quick drive to I-240 and I-40, and is less than ten minutes from downtown Asheville, so it is a super convenient location for a home base. The great thing about this area is that although it is close to amenities and the interstate, once you get into the neighborhood it feels very much like you've exited the city into a more rural, quiet, and calm area.
Haw Creek is home to mostly single family houses with a couple of apartments in the area. While there are a fair amount of newer homes, there isn't an enormous amount of development or construction happening in the area, and the homes range in age and style. Drive around, and you will be smitten with the charm and sense of community.
When it comes to families with children, school systems are often a major consideration for whether or not to settle down in a particular area. Haw Creek Elementary is located just a few minutes inside the neighborhood, and Reynolds Middle and High school are less than 15 minutes away, but there are many fantastic schools nearby and you can get more information on all your great options here. If a highly rated school with a good reputation is important to you, this is a wonderful area to be in!
There is always something nearby to do. There is a playground and library located right on the outskirts of the area, and the community pool and baseball field are conveniently located just a few minutes inside the neighborhood. There are plenty of activities to keep you and your loved ones entertained!
As if the neighborhood couldn't get any more appealing, smack dab in the middle of Haw Creek you'll find Creekside Taphouse which is the perfect place to spend your summer evenings. Their patio overlooks the playground where the kiddos can run and play. After a little bit of friendly competition with a volleyball match on the sand courts located in the yard out back, rest up and finish your evening with dinner and a cold brew while getting to know your neighbors!
The newest member of the community is PennyCup Coffee Co., located just next door to Creekside Taphouse. The business opened in the beginning of April and is conveniently located so that you can pick up delicious coffee on your way out to work or on your way home.
The gorgeous and friendly neighborhood is appealing for so many reasons and there is something for everyone to love! Are you or someone you know interested in making Asheville home? No matter what area you're looking in, we would love to help you in your home search! Contact us as Realty Asheville Streppa Team and we can get started!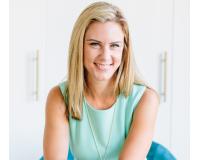 Author:
Rachel Alosky
Phone:
828-329-3552
Dated:
October 16th 2017
Views:
857
About Rachel: Rachel is a New England native who has called Asheville home for the past 12 years. She is an avid ...