3 Steps To Get Of Debt This Year And Buy Your Dream Home
Want to Buy a House Next Year?
Get Out Of Debt Using These 3 Simple Steps
"I want to buy a house here in Asheville in the next year or so, but I have credit debt. What can I do?"
As we all know one of the biggest stumbling blocks to buying a house is having too much personal debt.
In fact in order to pre-quality for a mortgage, most lenders or banks require that you debt-to-income ratio be no more than 36% (the lower the better off you will be),
But running up credit card debt often happens when we're providing for a new family or trying to make ends meet after unexpected bills or going to back to school to get a better education.
Often, out-of-control credit card debt happens when we are working the hardest to get ahead.

Has the Road to Your Dream Home Veered Off into the Weeds?
The average U.S. household with debt carries $15,355 in credit card debt and $129,579 in total debt, according to
nerdwallet.com
.
And the Federal Reserve's interest rate hike this month means that you will be paying even more interest on your debt; that 0.25 percent rate increase equates to $2 billion in extra fees for Americans next year.
For people the weight of paying off high-interest loans can seem overwhelming.
If you want to take control of your financial future, and buy a home in the near future then consider using these three simple yet highly-effective strategies to beat a path out of the weeds and
back
onto the path to homeownership.


3 Steps to Get Rid Of Credit Debt This Year (And Start Saving for Your Home)
Step 1: Reset > Plan a Solid Budget
You can use a free, online budgeting tool like
Goodbudget (formerly EEBA
). This is a website and a smart phone app. It is basically, a digital envelope budgeting system.
Even if you aren't able to stick to the budget you set every month, it's important to know where your dollars are going so you can take action accordingly.
This leads us to the next step.
Step 2: Record > Start Tracking Where You Spend Your Money
Keeping a balanced budget is a great way to plan for your future...and help you get ready to buy a home. But for many of us, the actual process of money management and bill paying can be the real stumbling block.
The single best way to manage your money is to track it. As the old business saying goes, "What you watch, improves". And tracking your spending is actually pretty simple.
Just keep a small notebook with you and write down everything you spend in a day - whether you pay for them in cash or used a debit card, credit card, check, or from mobile pay apps.
Write down everything - even the quarters you habitually plug into the office vending machine.
Now if you forget to make notes, you can always just collect your receipts during the day and add them to your list in the evening.
Or you can use a free, online tracking tool like Intuit's
Mint.com
to organize your spending. Mint, according to personal finance blog,
DailyWorth.com
"This popular app gives you all the tools you need to manage your earnings, spending, saving, and budgeting. It syncs up all your accounts, from bank accounts and mutual funds to your 401(k) or IRA."
No matter how you do it, just keep track of all your expenses for next few weeks. Very quickly you will see exactly where you budget is "leaking cash" and you can make corrections.
Step 3: Reprogram > Take Action with Serious Cost-Cutting Measures
Now for the hard part...Can you switch to a cheaper phone plan?
Could you cut down on your cable?
What about buying generic brands?
What about spending less on clothing or buying clothes from a consignment shop?
Have you considered buying food in bulk?
These are all important questions you should consider as you review your expenses and take corrective measures to trim down any unnecessary spending.
Buying a home will be the single, biggest purchase most people will ever make in their lifetime. And so you will have reprogram yourself and learn how you spend your money wisely, in order to buy a house, especially within a year or two.
Well that's it.
For more information on getting ready to buy a home, or the home buying process we invite you to contact home buying specialist, Rachel Alosky at 828.210.1684 or by email TeamStreppa@gmail.com.
Rachel is always glad to answer your questions and can assist you and your family if you are looking to buy a house in the Asheville area.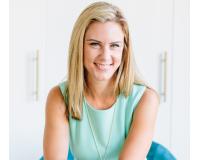 Author:
Rachel Alosky
Phone:
828-329-3552
Dated:
February 12th 2016
Views:
254
About Rachel: Rachel is a New England native who has called Asheville home for the past 12 years. She is an avid ...