6 Quick Ways To Save Money For A Down Payment On A House
6 Quick Ways to Save a Down Payment for Your Dream Home
Let's face it.Setting aside money for a down payment is often surprisingly the hardest part of getting ready to buy your home!
The standard down payment amount for a conventional loan (a loan not backed or guaranteed by the federal government) is 20 percent.
Anything less than a 20% cash down payment, you will have to pay extra each month in the form of a PMI (private mortgage insurance) payment.
A PMI is basically insurance you are required to carry that protects your mortgage lender or bank in case you default on the loan. Basically if fail to keep up your payments, the PMI will cover any shortfalls for mortgage lender (similar to what the VA or HUD does for federally-backed loans).
PMIs make it easier for mortgage companies and banks to loan out money to people who don't have full down payment amounts.
But as a home buyer the more money you can put towards that 20% down payment, the better off you will be. This is because a higher down payment will allow for a lower interest rate.
In the eyes of a mortgage lender, if you are paying a higher down payment you are less of a risk. So they will be more willing to give you a lower interest rate.
Usually the lower the lending rate, the smaller your monthly house payments will be. So it's really a matter of save up now and get that 20% down, or scrape and save for 30 years to make a high mortgage payment each and every month.
Below are 6 quick ways you can use to dig deep (for a little while) and stash some cash away for that money-saving house down payment:
Use your tax refund – Tax refunds are predictable windfalls that most of all us get every year. Why blow it on parties, electronics or vacations when you can put all or most of it towards a down payment?
Open a special saving account just for your down payment and put your yearly tax refund into it. You may be surprised how quickly the money will build up.
Tuck it Away – Speaking of bank accounts, here is another idea that is easy-peasy.
Open a new saving account at a different bank than one you are currently using. Then setup a program to have a portion of your payroll check direct deposited into it every time you get paid.
Setting up a separate account at an out-of-the-way account does several things for you:
This "set it and forget it" account will auto-magically accumulate savings over time AND since it is at another bank, you don't have to worry about accidentally dipping into its fund to pay for some unexpected bill or emergency expense.
Cut back on expensive habits – Drink too many lattes? Buy magazines you never get around to reading? Subscribe to premium cable channels, you never watch?
Track your spending habits for a week or so in order to learn how and where you spend your disposable cash. Once you know this, you can quickly see ways to cut back on your spending habits.
Earn more – One the quickest ways to add to a down payment nest egg is to earn some extra cash thru seasonal part-time work, moonlighting gigs and side-businesses.
Almost everyone has some type of skill or talent that they can use to earn extra cash.

We have known several people made side money by being good at:

Growing things (one co-worker grew and sold rhododendron plants),

Fixing things (cars and PCs),

Painting things (house, rooms and furniture),

Moving and fetching things

Or caring for things (like kids, dogs, cats and the elderly).
Cash It In – Most of us have many material things that we never use. Instead of looking for a house with lots of storage space, make an inventory of those things you no longer need and sell it.
Selling no-longer needed books, CDs, clothing, shoes, electronics, jewelry and other stuff cluttering up your living space is always a quick and easy way to find extra cash.
Ask for Cash as Gifts – For your birthday or during the holidays, instead of accepting presents or gift cards, request that your family and friends give you cash/checks/money orders for your down payment nest egg.
Explain that you have setup a special saving account just for building up a down payment and you would like their help with it.
Most of your family would be happy to help out…not to mention cash is a much easier gift to give versus standing in a long line at the local mall to buy a present they're not even sure that you want!
So there you have it…6 neat ways to stash away cash for your house down payment. If you have any questions how much down payment you will need to buy your dream home, we invite you to contact our
Asheville home buying specialist, Rachel Alosky
at 828.210.1684 or by email TeamStreppa@gmail.com.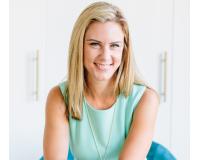 Author:
Rachel Alosky
Phone:
828-329-3552
Dated:
March 4th 2016
Views:
3,028
About Rachel: Rachel is a New England native who has called Asheville home for the past 12 years. She is an avid ...