6 Steps To Easy Home Financing
6 Steps to Financing a Home in Asheville
A Quick Start Guide to Home Financing
Getting ready to purchase your first home is never an easy task. All too often people get overly excited and just want to get out there and Buy, BUY, BUY!
Of course, we don't have a problem with that … but as buyers agents, our job is make sure that we look out for your best interests.
And this means that we not only help you find the home of your dreams - a house that meets the needs of your family - but also a house that you can afford to buy.
And a happy home buyer is always good for our business!
6 Steps to Easy Home Financing
Below is a quick overview to home financing that we hope will help you get started and quickly get a place of your very own:
Know your numbers
We see it all the time. People hire us to help them look for their dream home, only to discover that they aren't really ready to buy one – at least not yet.
Before you hire a real estate professional to help or even spend your spare time poking around online homes sites, you need to know what size you can afford to buy.
First, you need to know and understand how your debt-to-income ratio number affects your ability to qualify for a mortgage.
Your debt-to-income ratio is simply your monthly income compared to your monthly bills.
Once you know what your debt-to-income ratio number is you can then use any an online mortgage calculator to get a rough estimate of what you mortgage payment should be.
With these two numbers in mind you can move on to the next step.
Pay Down Your Credit Bills
Buying a home should always start with a simple plan to pay down any of your personal debts.
The key to this step is setting realistic goals in your budget and then using the idea of your future dream home as both the "carrot" (future reward) and the "stick" (current incentive) to keep yourself on track.
Set a system to track and monitor how you use credit card(s) and how much you spend.
Setup a Saving Plan
This next step is important but often overlooked. Saving has almost become a lost art nowadays.
While you might not need a 20% down payment these days, in order to quality for home load, the bigger your down payment the more house you can afford to get. Still the more money you can save, the better off you will be.
By setting up a simple auto saving plan through your bank is a great way to start building up your house nest egg.
Again, set yourself realistic saving goals. But if you want to get more done faster, you could consider earning extra income to help reach your savings goal even sooner.
Set benchmarks for success and reward yourself when you hit them!
Apply for a Home Loan (Prequalify)
Now that you know your numbers; have your credit under control and have saved up a nest egg, you can start to reach out mortgage professionals to help you.
But before you start calling to setup appointments with mortgage or bank loan officers, you need to dig out all the documents you will need in order to complete a home loan application.
The more you more information and paperwork you have gathered ahead of time, the easier the application experience will be.
Documents you may need include: proof of income (tax returns, etc,), employment information from the past two years, state-issued identification, proof of residency, and your social security card.
Keep reading articles like this one to brush up on real estate and home loan terms so you can better informed throughout the process.
As local Asheville buyer's agents, we always recommend Senior Loan Officer,
Kimberly Winters
to our clients.
Hire a Buyer Agent to Help You
This seems oblivious to us but for many house hunters, they never consider that a buyer's agent can actually help them get the best price possible for their dream home.
Unless you work with real estate all the time, it is easy to miss out on important market trends, local happenings and "hidden" structural conditions that you can use when negotiating the sale price of a house.
A buyer's agent is the real estate professional who always looks out for your best interests. If you have any questions about buyer's agents,
please contact me here.
Stay on track with your payments.
After you have purchased your dream home, the best thing you can do for your future is to be certain that you make your mortgage payments in full and on time.
And if possible, budget in an "early mortgage payoff". This is as simple as making additional payments on your principal balance every month.
Well as we said, this was just a quick overview of the home financing process.
If you have questions or are interested in learning more about how to buy your dream home, we invite you to contact home buying specialist,
Rachel Alosky
at 828.210.1684 or by email: TeamStreppa@gmail.com.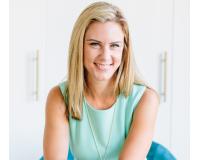 Author:
Rachel Alosky
Phone:
828-329-3552
Dated:
February 18th 2016
Views:
394
About Rachel: Rachel is a New England native who has called Asheville home for the past 12 years. She is an avid ...