Buying A House Together 5 Things You Need To Know First
5 things you need to talk over with your significant other before buying a house together in Asheville
With the rising costs of renting, lower interests for mortgages and being able to deduct mortgage interest from income taxes has made becoming homeowners a goal for many couples.
According to
MONEY
in a poll of 500 millennials' financial attitudes that 40% think it's a good idea for a couple living together to buy a home and 37% think purchasing a house should take place prior to getting married.
They say love is blind. But it's foolish to go into a real estate transaction with your eyes closed because mixing money and relationships has always been an age old problem.
When two people decide work on the goal of buying a house together, it's critical that not only to you know your own finances and credit profile but also that of your partner.
First have an honest, heart-to-heart discussion about debt.
Personal debts acquired before a relationship started are viewed like kids, cats or dogs - most couples feel that they are the partner's problem.
Owning a piece of property together is different. How you handle your debts does affect the entire home buying process.
So before you get deep into house hunting and get your heart set on that dream home you need to get answers to the following simple questions.
You can use them to broach this sensitive topic with your significant other:
"Where do you want to live?"
Do you like town and country living, bright city lights, or rural rustic? Do you want to live in a condo, an older established neighborhood, or a newer gated community?
Couples are often surprised at the differences between them this simple question can uncover.
Drive around the various "dream neighborhoods" you both want to live in and discuss why you favor one over the other.
"What type of house do you want to live in?"
Do you like condos, cottages or castles? Some people are willing to live in just about anything as long as they are a certain geographical area.
While others want homes with classic character or they only want to live in places that are more modern looks and feels.
Make a wishlist of home features that you both want and then decide.
"What is your credit score?"
Comparing credit scores is very, very important.
Your individual credit scores will have a huge impact on your ability to qualify for a home loan, either jointly or individually.
Now is the time learn more about your FICO scores here at
USA.gov
.
"How much money can you put down towards a down payment?"
The days of buying a house without much or any down payment are long gone for most first time home buyers.
Depending on the type of loan you and your partner qualify for, a down payment can be rather hefty.
For most conventional loans (a loan that is NOT guaranteed by the government), you may have to down payments anywhere from 10 to 20 percent of the house's sale price.
So the more money you and your partner can save and put down towards a home purchase, the lower the interest rates and the lower the monthly payments will be.
"Who will be on the note?"
This is both a matter of personal preferences and financial practicality. When purchasing a house, both of you must qualify in order to be on the note.
So if one of you has less than stellar credit ratings, you may decide that only one of you should apply for the mortgage.
But be sure to ask your buyer's agent or your lender about joint property laws and other North Carolina regulations that govern joint home ownership.
Once you know the answers to the 5 simple questions above, you can start your house hunting journey.
If you have any questions about the home buying process, we invite you to contact our Asheville home buying specialist,
Rachel Alosky
at 828.210.1684 or by email TeamStreppa@gmail.com.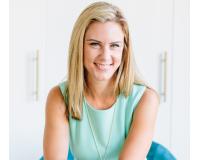 Author:
Rachel Alosky
Phone:
828-329-3552
Dated:
February 24th 2016
Views:
599
About Rachel: Rachel is a New England native who has called Asheville home for the past 12 years. She is an avid ...