Choosing The Right Listing Agent To Sell Your Home
So you've made the decision to sell your home... What now?
Selling your home can be time consuming and sometimes stressful. Choosing the right real estate agent to list your home is crucial, as they can either make the process an enjoyable one or a disaster. It is important to choose someone who is not only exceptional at their job, but someone who you feel secure with and know that they have your best interests in mind at all times. So how do you choose the right agent to list your home?

Ask the Questions
There are a number of real estate agents out there to choose from so the first step is to interview several prospects and ask them lots of questions!! How many homes have they sold in the last year? How long have they been selling real estate? What do their clients say about them?
Just like with any job interview, the questions should be a two-way street. Therefore, the agent should be asking just as many questions about you and getting to know you and your needs.

What Will They Do to Advertise Your Home?
With websites such as Zillow and Trulia, these days the majority of buyers start their home search online. That's why it's incredibly important to choose an agent who has a strong online presence. Getting your home listed in the Multiple Listing Service, sending e-mail campaigns, and using their social media following to attract buyers are just a few things that your listing agent should be able to offer when marketing your home.

Who Do They Have On Their Side?
A real estate agent is only as efficient as the team they have surrounding them. Throughout the home selling process, you will most likely be in contact with the agent's assistant or closing coordinator quite a bit. If they aren't organized or communicate with you in a timely manner, it can make things difficult and frustrating. It's important that if an agent is on a team, that the support team is just as proactive as the agent is.

Overpricing Can Hurt
When choosing an agent to list your home, it might be tempting to go with the one who swears up and down that they will sell your house for the highest possible price. I mean, why not? After all, that's exactly what you want, right?

I'm going to give you a piece of advice on how to respond to that agent: SIGNAL THE ALARM AND GET OUT OF THERE.
An experienced listing agent will never make promises or guarantees to sell your home for an exact amount. Instead, they will use their skills and knowledge of the current market to create a comparative analysis that will help you set an appropriate listing price, and ultimately the buyers shopping in the market will tell you if the price is right by the offers received.

Listing agents know that pricing a home is an art. The first month on the market is a critical time for listed homes and if an offer isn't placed during that time, a price reduction may be necessary. When that happens, it tends to make buyers weary and wonder what might be wrong with your property. Therefore, when pricing a home, a great listing agent will suggest a range, with the range varying depending on what is happening currently in your local market.

You might not always like the price your agent suggests, but take their professional advice to heart. Overpricing your home can and will hurt you in the long run, so don't make the mistake of falling for an agent who tells you otherwise.

Thinking about listing your home? Realty Asheville has experienced agents who are happy to answer any and all of your real estate questions and get your home on the market!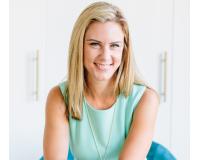 Author:
Rachel Alosky
Phone:
828-329-3552
Dated:
July 11th 2017
Views:
427
About Rachel: Rachel is a New England native who has called Asheville home for the past 12 years. She is an avid ...