How To Get Away With Vacation Rentals In Asheville
If you are familiar with the Asheville community happenings over the past year, you probably know about the controversy surrounding the restrictions placed on residents who wish to operate short-term rentals. From an owner's perspective, they like the income from the rentals as well the opportunity to welcome new visitors to the area. Not everyone sees it this way. Many locals have concerns about the already low inventory of affordable housing and would hate to see it bought up by investors and turned into streets full of rentals, not unlike what you see at the beach. The city council is constantly tweaking these restrictions in an effort to please both sides of the aisle. The result is a set of rules that property owners must follow while operating a short term rental.
The first step to understanding how to get away with an Airbnb is first to understand whether your dwelling would be considered a "homestay" or a "short term rental."
Airbnb's generally fall under the homestay category. Homestays are single family homes that can only offer up to two guest rooms and allow guests to reside for 30 days or less at a time. One major characteristic that separates a homestay from a short term rental is that homestays must be owner occupied. The full-time resident of the property must be present for the entirety of the guest's stay. This means that the full-time resident must be home overnight and cannot be out of town or stay with friends or family during the guest's stay. Because of this requirement, owners can only hold one homestay permit and cannot run more than one homestay at any given time. This ordinance requires a permit for $208, as well as proof of residence and an annual home inspection with permit renewal.

As opposed to a homestay, short-term rentals or VRBO's are dwellings or units that are rented out for 30 days or less without the homeowner present. These types of rentals are prohibited in residential zoning districts within the Asheville proper, aka, Asheville city tax location. However, you can certainly operate one in Asheville, as long as you do not reside in the Asheville city tax zone.

Another option for operating a short-term rental within the Asheville proper is if your home is located in the Central Business District. These areas downtown in the commercial district allow you to convert your home from a "residence" to "lodging". With that change, you will have to comply with certain building and non-residential zoning requirements in an effort to make it a safe and habitable environment for your renters.

For the love of all things good, don't get caught running an illegal short-term rental! Since 2015, Asheville has vamped up their short term rental enforcement with full-time compliance officers. Much of this enforcement stems from complaints and the city is likely to send you a warning in advance. Just be aware that fines up to $500 a day could be issued to those who attempt to avoid the proper channels of running a rental.
The easiest way to avoid unnecessary fines or delays in potential renters is to simply get your permit for a homestay as soon as possible. The quickest way to get it approved is to have all the necessary documentation ready to go upon submittal.
To prepare for your application, you will need:
The completed application form

Payment of the application fee

Two forms of proof of residency (driver's license, vehicle registration, voter registration)

Floor plan of the dwelling



It is possible to operate a homestay or short-term rental in the Asheville area, but it is important to follow the rules and do it the correct way. Some of our favorite and unique Airbnb's are this adorable tiny home with incredible views off of Town Mountain Rd or this old church near the South Slope that's been converted into a rental. If you're visiting the area and looking for a place to stay or already live here and just want a night away, check them out!
If you are considering renting out your dwelling as a homestay or short term rental in the Asheville area, the best thing you can do is contact Shannon Morgan at the City of Asheville at smorgan@ashevillenc.gov. He is available to the public for questions and to assist with the application process for homestays or short-term rentals. If you are considering purchasing an investment with the intention of operating a homestay or short-term rental we at The Streppa Team would love to talk with you and help you in your search! Unabashedly biased, we know our city is amazing and our mountains draw tourists from all across the globe. Asheville proper isn't the only place they can stay to get a true Asheville experience. Let us show you what's out there!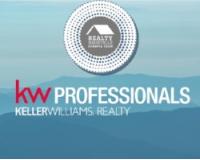 Author:
Streppa Team
Phone:
828-210-1684
Dated:
March 21st 2017
Views:
4,420
About Streppa: The Streppa Team believes that your business is more than just a business transaction, it's about bu...