How To Use Your Tax Return To Improve Your Home
How to Use Your Tax Return to Improve Your Home
It's that time of year again…TAX SEASON!!
To some, this may be a daunting time of year with the fear of owing thousands to the Internal Revenue Service. To others, this means it's almost time for a refund! According to the IRS, for the 2015 tax year over 50 million tax returns were processed with $124.5 billion in returns. If your household was lucky enough to get a refund, then you're probably wondering how to utilize it best. With average refunds in 2015 at $3,218, the options are to save, invest, or spend that money.
If you decide to use that money to invest in your home, we have some suggestions for you as to what improvements you can make to add some appeal to your living space.
Do Something A Bit Out of the Ordinary

This suggestion may not be something you'd expect. However, if you have plans to sell your home within the next year or two, you might want to consider purchasing a home inspection. These typically run about $500+ and are determined by the square footage of the house.
As part of the due diligence process, buyers typically get an inspection and use the findings to either negotiate down the price of the property or to request that the sellers complete repairs prior to closing. There are two benefits of ordering your own inspection now:
1. You look reaaaally good when you can present a buyer with a copy of the inspection report because it shows that you have done your homework and can justify the price that you are asking for your home.
2. If the inspection report shows a potential issue, such as a major repair on the roof or HVAC system, for example, you better believe that there is a good chance a potential buyer will ask for those repairs. Knowing what those repairs might be in advance will give you an idea of how much it will cost and give you head start on saving up enough money to get those taken care of.
Update Fixtures and Hardware
These are very simple and inexpensive steps you can take to make small improvements throughout your home. You wouldn't believe the difference changing door hardware or switch and wall plates will make! Making sure they are all in good shape and that they match in color and style will give the home a consistent look throughout. Another great option for a quick and affordable makeover is replacing bathroom fixtures. The small changes in that space will make a significant difference in the appearance of your bathroom.
Two Words: Curb Appeal

First impressions are everything! If a potential buyer pulls up to your house and it looks unkempt on the outside, then even though the inside is beautiful and full of charm they will already have a negative impression and might actually seek out things that they don't love about it. A little bit of sprucing up can go a long way. Whether you make a trip to the home improvement store or hire a professional, it is definitely worth the investment to make your home look presentable on the exterior.
A Fresh Coat of Paint Goes A Long Way

A fresh coat of paint can make a world of difference in the impression of a home! The smell of a new coat of paint will automatically make the space feel fresh and renewed, not to mention the appearance will look clean and brand new.
Refinish Hardwood Flooring
The normal wear and tear of our everyday lives often will do a number on hardwood floors if we're not careful. Depending on the severity and condition of the state of your floors, you have two options: refinish or replace it. Refinishing isn't quite as costly as replacing and can give the benefits of a "like new" appearance. If you're brave enough, you can refinish it on your own. If you just don't have the patience to undergo the project yourself, there are experienced and talented professionals who are ready and willing to help. Pricing varies but runs about $3.50 per square foot.
Make the Kitchen Your Happy Place

If your kitchen looks like it belongs in the 1970s, then it might be time to invest in a brand new, updated look. Kitchens are the heart of the home and it's the room where the most time is typically spent, so it's important to feel relaxed in that space. Been wishing for more storage space? Add new cabinetry or a pantry! Want to get everyone together in one place while cooking dinner? How about adding a large island! Whatever your kitchen priorities are, plan out that space so that you can truly feel at ease and at home in it.

VALUE ADDED IMPROVEMENTS
Keep in mind that not all home improvements will add value to it. While many of the improvements above will catch the eye of potential buyers and improve the chance of them being interested in your home, they won't necessarily raise the appraised value of the home. However, there are improvements that you can make that could raise the appraised value.
Here are some of the best places to put your money when making an infrastructural improvement to your home:
Finish Up That Basement!
If you have been putting off that big basement project, now is the perfect time to make it happen. Finishing up an unfinished basement to use as a family room, office space, workout area, or play room for the kiddos are all very good options. If you're on a city sewer system, this isn't as big of an issue but when adding any bedrooms to a home, keep in mind what your septic system allows. If the number of bedrooms exceeds what the septic will allow, you can contact the permits department and request a perc test to see if you can update your septic system to accommodate an additional bedroom.
Install New Major Systems
Based on the manufacturer's warranty, water heaters can last approximately 8-12 years. If your water heater is nearing the end of its useful life and it's almost time to replace it, consider getting a tankless water heater. One of the benefits is the ability to run multiple sources of water at the same time. It does tend to run a bit pricier than a tank, but it is worth the return on investment. As there is a range of products available and installation fees, this could range from $1300-$2500.

No, A Hole In Your Roof Is Not Considered A "Skylight"

One of the most important structural pieces of your home is the roof. Whether it is brand new or aging out, it is going to get attention one way or another. Several options for roofing, range from shingles to metal material. While metal roofs are a bit pricier, they have a longer lifespan, so they tend to be more appealing to potential buyers. Also, with a new roof replacement comes a great time to change those gutters that you never got around to cleaning!

Why Not HVAC?
If your home lacks an HVAC system or is in need of improvement, this is a great investment to make. If you do make an upgrade in your HVAC system or install a new one and you have an old home with original windows, consider replacing the single pane windows with something that is more energy efficient, so as to really maximize your heating and cooling.
If you or someone you know are ready to start improving your home and live in the greater Asheville area, we at The Streppa Team are happy to share with you, our tried and true, professional vendors that can give you quotes and assist with your desired home improvement goals!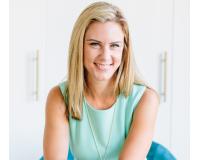 Author:
Rachel Alosky
Phone:
828-329-3552
Dated:
February 28th 2017
Views:
390
About Rachel: Rachel is a New England native who has called Asheville home for the past 12 years. She is an avid ...