Should You Buy A Home In A Gated Community
Should You Own a Home in a Gated Community?
"We are considering buying a home in a gated community near Asheville…"
"But how much security does an unmanned gate really provide? And we were also told that a house in a gated community is more desirable and will hold its value better? So what are the pros and cons of buying a home in a gated community?"
When looking to buy a home, it's important to take into consideration the neighborhood that surrounds it as well as the house itself. This is because every neighborhood has its own unique characteristics and physical environment.
A community's perceived degree of safety, convenience to work and schools as well as its general, overall physical appearance can add or detract from the value of a home situated in that neighborhood.
While some neighborhoods are perfectly fine,, they can cause a home's value to tumble over time,
due to market trends, changing demographics or public misconceptions
.
On the other hand, gated communities do help homes resist many of the more fickle market ups and downs and seem to hold their resale values better than other non-gated neighborhoods (with similarly priced homes).
Gated mountain top communities remain very popular, especially here in the South. There are several mountain top communities near Asheville.
The Pros and Cons of Buying a House in a Gated Community
Now as for security, we would be lying if told you that gated communities are completely crime-free.
Studies have shown that over time, gate access codes do tend to "leak" out into the hands of people who really shouldn't have them – think teenage party goers, visiting guests, cleaning crews and home repair workers.
Yet studies have shown that gated communities do cut down on such crimes as 'smash-and-grab' thefts, vandalism and non-residents trespassing into the neighborhood. Not to mention door-to-door salespeople and other solicitors will have a more difficult (if not impossible) time bothering you.
But don't forget that gates keep people safely inside as well as prevent strangers from wandering by. So if you have small children and you want to minimize their straying to traffic, living in a neighborhood with a gate may be more then worth it to you.
Although many gated mountain top communities in Western North Carolina are often associated with either the wealthy and the retired, there are several secured communities such Starview Heights (just past Weaverville NC) that are affordable and
oriented
towards young families.
Gated communities do have several advantages over a standard subdivision.
First,
planned neighborhoods
typically provide shared amenities like pools, exercise rooms and clubhouses. While some condo complexes do offer similar conveniences (on a smaller scale), gated communities usually have much more space and so can offer full sized pools and clubhouses that can double as event venues for weddings and large parties.
Also gated communities, make it much it's easier to meet your neighbors on a daily basis than you would in a standard bedroom subdivision. And almost all gated communities have a HOA (Homeowner's Association) with strict regulations on home designs, maintenance and landscaping.
These regulations help to maintain both overall property values and provide a more consistent neighborhood look and a home's curb appeal.
Of course, gated communities are not for everyone. But if you are interested in learning more buying a home in one the various gated communities in and around Asheville, then we invite you to contact home buying specialist, Rachel Alosky at 828.210.1684 or by email TeamStreppa@gmail.com.
Rachel is always glad to answer your questions and can assist you and your family if you are looking to buy a house in the Asheville or surrounding area.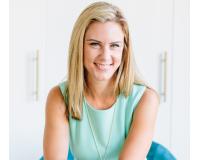 Author:
Rachel Alosky
Phone:
828-329-3552
Dated:
February 9th 2016
Views:
508
About Rachel: Rachel is a New England native who has called Asheville home for the past 12 years. She is an avid ...