Tips For Home Buyers
A survey performed by Market Leader showed these as the most essential tips for home buyers and have have to agree:
1. Get a home inspection to evaluate the safety, overall condition of our new home.
This is definitely important for any homebuyer. Sometimes buyers are so excited they have found what appears the be the "perfect" home when under the surface a disaster awaits. It is easy to get in over your head or get more than you bargained for when it comes to buying a home. This is exactly why a home inspection is an essential part of the due diligence process. A home inspector reviews the condition of all the major components of the home. This is everything from the structure to the plumbing to the electrical. Your agent will be able to recommend several quality professional companies to perform this inspection, as well as any other inspections you may want (pest, radon, water, lead-based paint, etc.).

2. Before you start house hunting, get pre-approved for a mortgage loan.
Getting pre-approved before you start shopping for real estate is extremely helpful for many reasons. Knowing what your budget is and how much you can spend will help you and your agent determine which homes and properties you should be looking at. There is nothing worse than falling in love with a house only to find out that your can not afford it. Having the pre-approval letter in-hand when you are ready to submit your offer will give you buying power and make your offer stronger. No seller wants to accept an offer from a buyer who thinks they will get approved for the amount; they want to know the are approved! Your agent works closely with local lender and can recommend something to get you started on the prequalification process.
3. Direct all communication with the seller through your real estate agent.
Your buyer's agent is a skilled negotiator and has the knowledge and experience to be your biggest asset in communicating with the seller or the seller's agent. They have the insight and skills to communicate effectively and bring to light items you would have missed without their representation. Your agent is your advocate and has your best interests in mind; we are not happy unless you are happy! Having representation is a must in today's market so you end up purchasing the right home at the best possible price.
4. Put every component of the deal and any verbal agreement into writing.
We often talk things over only to forget the details soon after a conversation. This happens in real estate too and can end up costing you after the deal is said and done. It is important to put every detail in writing from the initial offer all the way to the closing table. If you and your agent discuss asking the seller to pay for the closing costs, makes sure you put an exact amount into the offer. If they tell you they are leaving a TV or piece of furniture, this must be in writing in the contract. It may seem insignificant to the seller but if it is important to you, it is important to your agent and they want to make sure nothing is left out.

5. Include important contingencies, such as financing and property inspections, with your offer.
You are an educated buyer who knows that a home inspection is very important for the property you are buying. Some repair items might be really obvious like a giant hole in the ceiling or a missing kitchen sink, but others will inevitably come up during your inspection. Keep this in mind when you make your initial offer on the property; are you willing to pay that amount and still make repairs? Are there things that you want replaced like ugly carpeting that we can ask for a seller credit to replace yourself? Will the house appraise for the amount that you are willing to pay for it? Buyers often follow their hearts when they find the home that they want to buy but it is important to keep in mind that you do not want to pay more for your home than it is really worth. Your buyer's agent is an important asset to help determine what an appropriate offer amount is.

6. Come up with a realistic list--what you can afford in terms of house size, neighborhood, amenities.
We all have that picture in our head of what our dream home is and although it is out there somewhere; it may not be realistic for you. Take some time and write out a list of the things are most important to you. Start with the things you NEED. How many bedrooms and bathrooms must you have? Do you have to have a large yard for kids or pets? How far do you want your daily commute to school and/or work to be? Starting with these basic questions will help narrow the search and allow your agent to only focus on homes that suit your needs. It is a waste of your valuable time to go look at homes that do not meet your top needs. Also think about what you are willing to negotiate on. Would you prefer 4 bedrooms but 3 bedrooms is doable if you get other things from your wishlist? Are you willing to drive an extra 15 minutes each way every day to save on your purchase price? Is a large chef's kitchen an absolute must? This will help you and your agent determine which homes you can rule out of your initial search and allow them to better shop the market for you.
Now what do all of these tips have in common? They utilize a real estate agent. Having an agent you can count on is more than a convenience, it's an asset. Your agent will be able to walk you through the entire process step-by-step whether you are a seasoned pro or are just starting to think about looking for your first home. Your buyer's agent is a valuable source of knowledge and experience that knows all about the home buying process, the local market, and the different areas in and around town. Having an agent on your side representing you is the biggest benefit when purchasing a home!
If you have any questions about real estate in the Asheville area, don't hesitate to contact us. We are here to help you!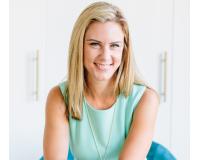 Author:
Rachel Alosky
Phone:
828-329-3552
Dated:
August 16th 2016
Views:
215
About Rachel: Rachel is a New England native who has called Asheville home for the past 12 years. She is an avid ...