Understanding The Rising Property Tax Values In Asheville NC
Understanding the Rising Property Tax Values in Asheville, NC
There has been some buzz recently about the 2017 property tax values in Asheville, NC and many homeowners aren't quite sure what this means for them or what to do if they feel their home has been valued incorrectly.
According to the North Carolina General Statutes, counties are required to be revaluated every eight years, while real property, such as land, buildings, structures, and improvements, are required to be revaluated more frequently. Buncombe county's last appraisal was in 2013, as they prefer to keep a four year schedule. Now that it is 2017, homeowners should have received their updated tax value notice in the mail.
When buying or selling a home, an appraisal is going to come into play at one point or another. It is important to understand the difference between a tax assessed value and appraised value.
Appraised value
A licensed appraiser will come out and measure the home to determine the square footage, overall general condition, as well as the number of bedrooms, bathrooms and additional rooms. They will also note major improvements in a home such as a new furnace, roof, energy efficient windows, etc. They then compare this to the sales of other nearby properties that are similar and have sold recently, also known as "comparables." This information allows them to determine the current market value for that specific home, on that specific date.
Tax assessed value
Real property is valued at market value. To complete the tax appraisal, which is done every 4-8 years, Buncombe County uses what they call a "mass appraisal" method. This method involves a drive by to see if there are any obvious changes to the home, positive or negative. They are checking for any improvements done since the last tax appraisal that building permits were issued for (i.e., an addition, deck extensions, etc.) Typically in a tax appraisal, increases or decreases in value are done by a particular area, not a specific home.
In areas like Western North Carolina, these tax appraisals can be very tricky because of the wide range of housing in any given neighborhood. For example, in many neighborhoods in WNC on a half-mile stretch of road, it isn't unusual to find a single-wide mobile home in poor condition and a luxury home selling for north of $500,000. So, you can see how a tax assessed appraisal can be more than slightly skewed.
Still confused?
Unless you are preparing to sell your home and have hired a licensed appraiser to come out and provide you with an appraisal, and paid that appraiser $300-$500, you do not, in fact, have an appraisal.
Another time you will have one is when you are purchasing a home with a lender. That lender will order a bank appraisal to ensure that the price in your contract is at or below the appraisal amount.
Why the drastic increase in property values in 2017?
The economic housing crisis in 2008 caused a serious downturn in home values. In 2013, the last time a county-wide appraisal was done in the area, the Asheville market was just coming out of a slump caused by the crisis in 2008 and homes were selling for significantly lower prices. Over the last few years, we have seen an incredible upswing in the market. Because of the recent high demand for property in the Asheville and surrounding areas, market values are much higher than they were in 2013 and the new tax values are now catching up to the current market prices.
Who is effected?
Those owning property within Buncombe County are effected by the change in property values. However, depending on where your property is located, the increase in value varies. Those in Woodfin or Weaverville for example, are seeing an increase of 32%, whereas those in Sandy Mush or Montreat are only seeing an increase of about 3%. You can see the tax value changes by area here. Homeowners should have already received their letter in the mail informing them of the change and can contact the county for any questions regarding their tax value.
What can I do if I feel my house is incorrectly valued?
If you have received your notice from the county and feel as if your home is valued incorrectly, there is a four-step appeal process available. Keep in mind that in the state of North Carolina, the homeowner takes on the responsibility of proving that the property they are appealing is incorrectly valued. Be prepared to show photos of the subject property, a list of comparable properties sold after January 1, 2013, or any other information that you feel would prove the value of the home.
If you would like to know what your home's market value is today, contact our listing specialist, Skye Streppa, and he would be happy to sit down and provide you with a complimentary Comparative Market Analysis.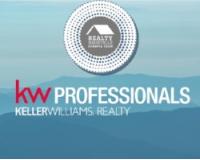 Author:
Streppa Team
Phone:
828-210-1684
Dated:
February 23rd 2017
Views:
537
About Streppa: The Streppa Team believes that your business is more than just a business transaction, it's about bu...