What Is A Buyers Agent
Should You Have a Buyer's Agent Before You Call?
"We were told we should hire a buyer's agent, when looking for a house here in Asheville. But we're not sure what a buyers agent is?"
Yes, we know it's seems like common sense to call the agent on the sign you saw in the front yard of your
dream home, especially
while driving around neighborhoods like Montford or in West
Asheville
.
The sign might even have a quick text code on it to allow you to instantly get more information in exchange for some simple contact information.
Seems like a "no brainer", right? But you need to be careful.
Before you call, or email an agent listed on a "for Sale" sign, you should know who that agent legally represents.
Frequently house hunters don't really understand the difference between listing agents (agents who work for the home owners) vs. a buyer's agent (who works for the house hunters).
Here in North Carolina, a real estate agent is required by law to tell you which party he or she represents at the "first substantive contact" with a potential home buyer.
But basically, you should assume that any real estate agent is a listing or seller's agent or even a seller's sub-agent (someone who works for the same company as the primary listing agent), until you know differently.
What is a Buyer's Agent?

We recommend that home buyers should always hire their own agent, because a Buyer's agent works just for you.
They seek to negotiate the best terms and deal for you when buying a house. And best of all, the buyer's agent services are free!
Yes, free.
All too often potential home buyers are very reluctant to sign an agreement with a buyer's agent because they believe that they will have to pay a sales commission.
But the truth is the home seller is the one who pays the commission, just like they pay the commission of their own listing agent.
A Buyer's Agent Does
Has agreed to represent you, the buyer and works for you under either an exclusive buyer's agency agreement (which ties you to that one agent for a specified period of time, and is legally binding) or a non-exclusive buyer's agency agreement (that does not tie you to one agent).
Protects and promotes your interests
- Simply put, the buyer's agent is looking out for your best interests, during the entire process.
Is loyal is to you. They must do what you say during the home buying process but in North Carolina this loyalty does not relieve your agent of the legal obligation to treat everyone honestly and fairly,
Cannot disclose any personal or confidential information about you, such as your net worth, or what you might be willing to spend on any particular property,
Has a fiduciary duty to negotiate the purchase of your chosen property at a price and on terms acceptable to you.

How to Hire Buyer's Agent
To hire a buyer's agent you first have find a real estate agent who specializes in being a buyer's agent. While any licensed agent can be a buyer's agent, certain ones prefer to work with people who are house hunting.
Once you find someone, instead of just jumping right into signing an exclusive buyer's agency agreement with them, you should actually interview that agent. Don't just hire the first person you stumble across.
You should ask buyer agent candidates questions like:
"What is your real estate experience and education?"
– You want an agent who knows AND understands the home buying process in
Asheville
well.
"Is this your full-time job?" - Someone who also works somewhere else may be harder to reach when you have questions or if problems arise.
Are you a member in the National Association of Realtors? – Not all agents are Realtors. A Realtor is required to follow the NAR's ethical guidelines and to keep up with continuing education.
And finally, use your common sense. - You're going to be spending a lot of time with this person over the next few weeks or months. So you should sign an agreement with someone who is not only qualified but who you also feel comfortable with.
We hope this article helps you understand why it is important to find a reputable buyer's agent with experience in the home buying process to help you.
If you have any questions about the home buying process or mortgage lending, feel free to contact home buying specialist, Rachel Alosky at 828.210.1684 or by email TeamStreppa@gmail.com.

Rachel is always glad to answer your questions and can assist you and your family if you are looking to buy a house in the
Asheville
area.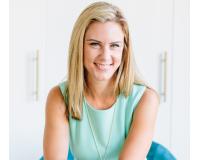 Author:
Rachel Alosky
Phone:
828-329-3552
Dated:
February 4th 2016
Views:
824
About Rachel: Rachel is a New England native who has called Asheville home for the past 12 years. She is an avid ...