What Is A Dual Agent
"What does a dual agent in North Carolina mean?"
"From what I understand, a dual agent is when both the seller and the buyer are represented by the same agent in a brokerage.
So what is the difference between a dual agent and a designated agent? Is it just a different term for the same thing?"
Dual agency is when one or more parties in a real estate transaction are represented by the same agent, or by the same real estate firm.
This means the real estate agent or their firm represents you, the buyer and the seller at the same time.
When this happens, all the agents involved must disclose to you and the seller their dual agency relationship immediately.
And by law a dual agent must treat both parties fairly and equally.
As you might guess this type of situation can be very problematic in certain circumstances.
The agent's loyalty is divided between both parties and the ability to promote the best interests of both the buyer and the seller equally, can become difficult to maintain in high-stake negotiations or very emotional situations.
Although, buyers and sellers can restrict or prohibit a dual agent from divulging certain confidential information about one party to another, you can see how this can quickly become a bit tracking nightmare for everyone.
This is why here in North Carolina, when a real estate firm represents both the buyer and seller in the same deal, if possible, the firm will create a "designated dual agency".
A designated dual agency is where the broker-in-charge will "designate" an individual broker or agent to represent only the interests of the buyer and another one to represent only the interests of seller.
Basically the real estate firm is representing both parties but the individual agents are not. In many states this is not considered dual agency but in North Carolina it is and is strictly regulated.
It's natural that home buyers can be a bit leery when their agent suddenly asks them to sign off on a dual agency or designated dual agency agreement.
Dual agency issues are likely to occur when you, as a home buyer become interested in a house or property that has already been listed to sell with your buyer's agent's firm.
Under North Carolina state law, if this happens and you do not already have a dual agency relationship in your buyer agency agreement, your agent is required to ask you to amend the agreement or sign off on a separate document permitting him or her to act as a dual or designated agent.
Why a Designated Agency Isn't Always Available
In many small towns or rural areas, there are a limited number of real estate agents available to do business with.
So oftentimes, agents will act as both buyer's agents AND listing agents for clients.
If the office is small or a solo shop the agent may not be able to offer you a designated agency because the firm has to have at least two or more agents.
And depending on the staffing, the broker-in-charge might not be allowed to act as a designated agent in a real estate sales deal, if there is a provisional broker under his or her supervision, who is acting as the designated agent for the other party.
Yes, we know this entire dual agency vs. designated agency stuff seems fairly complex and we won't lie, it can be.
But in either case, as a home buyer you need to have a very clear understanding of
~ What your relationship is with any dual or designated agent,
~ And what the agent will be doing for you in the transaction
The best solution is to sit down with your buyer's agent and discuss dual agency agreements in detail and get things down in writing as soon as possible – before you start house hunting.
If you are having trouble understanding how dual agency relationships work and you would like to get direct answers to your questions, then we invite you to contact home buying specialist, Rachel Alosky at 828.210.1684 or by email at TeamStreppa@gmail.com.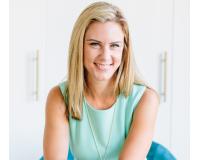 Author:
Rachel Alosky
Phone:
828-329-3552
Dated:
February 10th 2016
Views:
360
About Rachel: Rachel is a New England native who has called Asheville home for the past 12 years. She is an avid ...