Why You Should Care About The Unemployment Rate In Asheville
You hear the word "unemployment" all over the place. In the news, politics, even at gatherings with friends. It's always a topic of discussion, and rightfully so. Unemployment rates typically are a measure of the overall health of an economy. When there are high unemployment figures, it often times mean that our economy is not operating efficiently or on all cylinders. When this happens, it causes the Federal Reserve to try and correct the inefficiency with monetary policies by, among other things, lowering interest rates to trigger more spending by consumers. In addition to interest rate adjustments, high unemployment rates typically encourage policy makers to pass policies that strive to boost job growth.

Why should we care?

The unemployment rate in Asheville, North Carolina is at a 17-year low. Most of the community has jobs, they're spending money, and all seems great, right? Well, sort of.

Unemployment rates can actually be too low. When unemployment is too low, it means that each additional job added doesn't actually create enough productivity to cover its own cost, causing some slack in the labor market. The goal when it comes to employment and unemployment rates is for there to be zero slack, which would mean that the economy is running at full capacity and efficiency. Economists typically like to see employment rates at just under 5%.

As of April 2017, the Asheville Metro is seeing unemployment rates at 3.3%, significantly lower than the preferred 5%, and lower than the North Carolina rate at 4.5% and the U.S. rate at 4.1%. It is great news for Asheville residents, because if there is a need for a job, there are plenty of positions available. However, some employers are singing a different tune. Because of the large amount of positions available, potential employees aren't feeling the pressure of job hunting and now have many more options for the position of their choice. With job-seekers being able to pick and choose, employers are having a difficult time filling all their available positions, which can be discouraging and sometimes slow down their business production or cause it to run inefficiently.

Asheville is a huge tourist destination and leisure and hospitality are a large part of the employment market with 28,100 positions filled. However, there are other growing sectors that are driving the employment market. Health services and private education lead the market with 37,400 positions filled. Leisure and hospitality follow right behind, and then retail trade and government jobs tie for third largest sector, at 26,000 in each industry.

For those looking to move to the Asheville area and might be concerned about finding a job, have no fear! There are jobs available in the growing industries and professions. If you are interested in moving into the Asheville or surrounding areas and would like more information, Realty Asheville can help!! With years of real estate experience and a lifetime of local knowledge, we are happy to guide you in the right direction!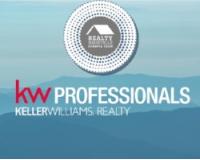 Author:
Streppa Team
Phone:
828-210-1684
Dated:
June 29th 2017
Views:
586
About Streppa: The Streppa Team believes that your business is more than just a business transaction, it's about bu...